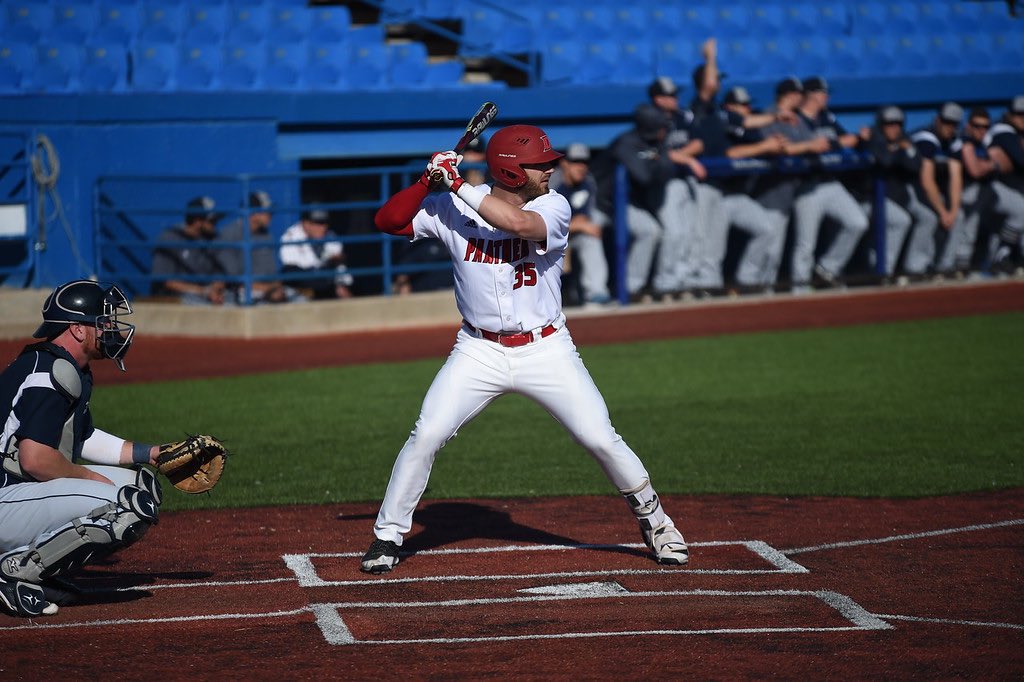 This year division II baseball has been a complete mess in a rather fun way. Each week a new team steps up with a big series win to keep their name in the hat for a playoff ticket. As we approach under four weeks til the playoffs there are a few teams that seem to be separating themselves from the pack.
Drury being my top selection of teams pulling away from the others with an 8-2 record in their past 10 games which is tied with Northwest Missouri State and Southwest Baptist for the best record over the past 10 games. Drury truly separates themselves from the rest of the herd with an unmatched 16-4 record in their past 20 games. There isn't another Division II program in Missouri who can claim such a run of wins as the panthers can.
Through 31 games the Panthers rank #1 in the GLVC for overall hitting, the are 6th best in the conference for pitching and third best in overall defense. Sitting near the top in all three major categories is the recipe for success.
At the plate the Panthers have been led my Division 1 transfer Shane Benes who recently set the all time school record with 12 homeruns on the season. Ryan Colombo, also, is need of some series recognition as he bats a dazzling .431 and pitches off the mound with an era of 2.14.
As the playoffs get closer and closer day by day, I anticipate each weekend series with such excitement as the pitches get more precious for each club. My Division II baseball rankings are below.
                                                             Division II
Rank
Team
2017 Record
Last Week Results
Previous Rank
1
#25 Drury
23-9
4-1
2
2
Central Missouri
22-11
2-3
1
3
NW Missouri St.
24-10
4-0
3
4
Southwest Baptist
24-10
3-1
4
5
Lindenwood
22-14
4-0
5
6
Missouri S & T
15-15
3-1
8
7
Missouri Southern
20-18
1-3
7
8
Rockhurst
17-16
1-4
6
9
Missouri Western
17-17
2-2
9
10
Maryville
18-16
2-3
10
11
William Jewell
14-15
1-3
11
12
Truman
10-23
2-2
12
13
UMSL
10-18
1-3
13