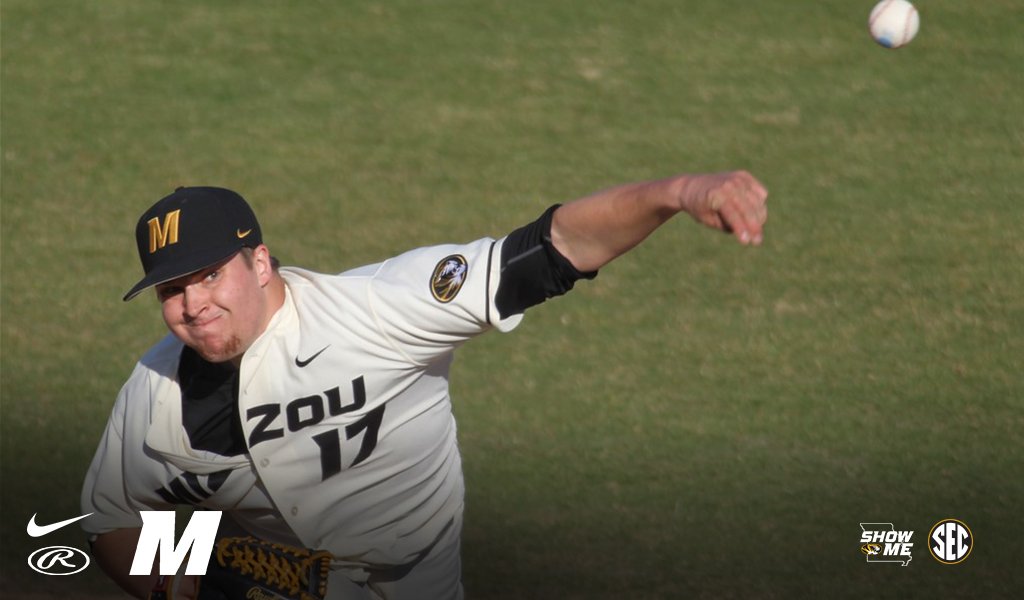 Coming into the 2017 season it was pretty unanimous across the state that Mizzou was way down and couldn't be expected to win many games this year. 20 Games into the season and the Tigers have only lost 1 game.
Mizzou is off to a 19-1 start, which ties a program best dating all the way back to 1964.
Starting SEC play this weekend Missouri traveled to the University of Alabama. After the weekend came to an end the Tigers had their first road sweep since March 15th, 2015 against Georgia. The sweep, also, marked Mizzou's third sweep overall in the SEC since joining the conference.
T.J. Sikkema (Dewitt, Iowa)  had an unbelievable weekend on the mound which helped the Tigers close the door on any Alabama opportunities. Sikkema pitched 5 1/3 innings over the weekend with 10 k's, 2 bb, 3 hits and 0 runs allowed.
Sikkema, still just a freshman, has an .38 ERA on the season now with 41 strikeouts in 24 innings pitched. He's allowed 1 earned run so far this year. Sikkema has certainly been a great find diamond in the rough for the Tigers so far this year.
Mizzou takes over the #1 ranking in my Division 1 rankings.
                                                                    Division 1
Rank
Team
2017 Record
Last Week Results
Previous Rank
1
#23 Missouri
19-1
4-0
2
2
Missouri St.
13-6
1-3
1
3
St. Louis
15-4
2-2
3
4
Southeast Mo St.
10-7
4-0
4