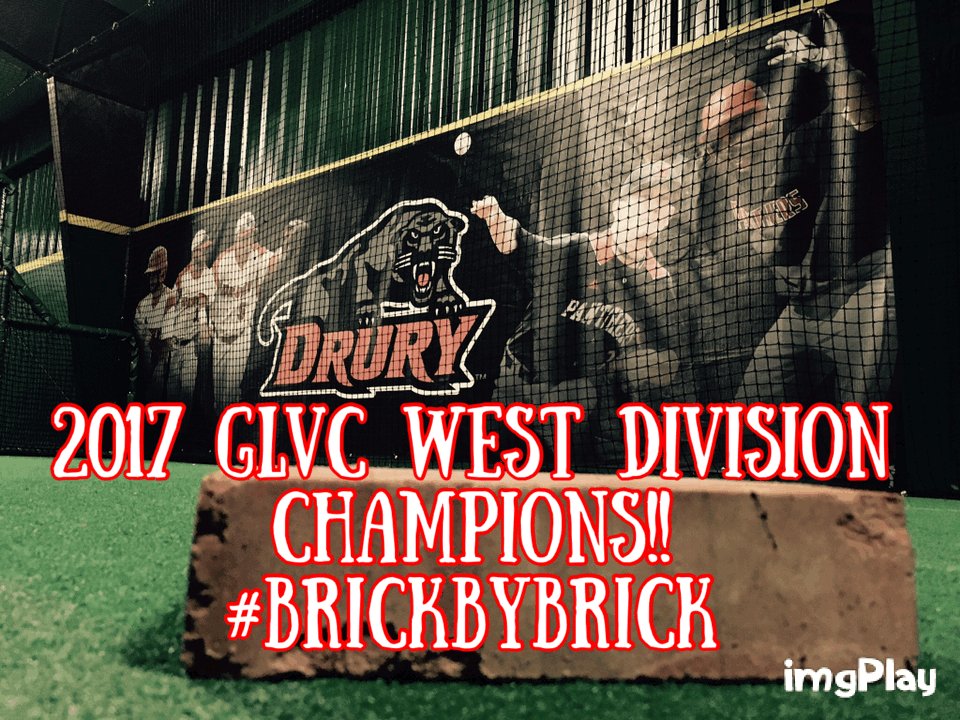 The back and forth action has come to an end, with Drury University standing at the top of my rankings. A team that at one point stood as low as #5 in my rankings and as high as #1 back on April 11th. A team that now represents the top seed in the GLVC West division is set to take on the start of the postseason.
The baseball season has a consistent roller coaster vibe every year. If you asked Drury they certainly had some ups and downs this year, but finishing at the top in the end has to be a bit of a surreal type feeling for the panthers.
Despite the high finished ranking the Panthers will need a complete team effort if Shane Benes isn't able to go in the GLVC tournament. Benes hasn't seen action since the middle of April.  The Panthers with Benes in the lineup for their first 32 games went 23-9, but since Benes's absence they slowed to a 10-8 finish on the year.
Injuries are hardly ever able to be seen coming down the road, but when a key contributor to a ball club leaves it will take an entire squad to step in and fill that roll. I do think Coach Scott Nasby can get the troops ready for the conference tournament with or without Benes in the lineup.
My final rankings play out as:
                                                               Division II
Rank
Team
2017 Record
Last Week Results
Previous Rank
1
Drury
33-17
3-2
2
2
Missouri Western
29-18
1-0
5
3
Central Missouri
32-16
2-1
1
4
Lindenwood
31-17
3-0
4
5
Southwest Baptist
30-19
0-3
3
6
NW Missouri St.
31-18
4-0
6
7
Missouri S & T
26-21
1-3
7
8
Missouri Southern
26-24
1-2
8
9
William Jewell
21-25
3-1
11
10
Maryville
25-25
3-1
9
11
Rockhurst
23-25
2-2
10
12
Truman
18-30
2-2
13
13
UMSL
16-30
1-3
12